How to Share your calendar
1.  Visit https://calendar.google.com/ and sign in to your Westcliff Email account. You can't share calendars from the Google Calendar app.
2. Navigate to the My calendars section. You might need to click it to expand it.
3. Hover over the calendar you want to share, click on the three dots.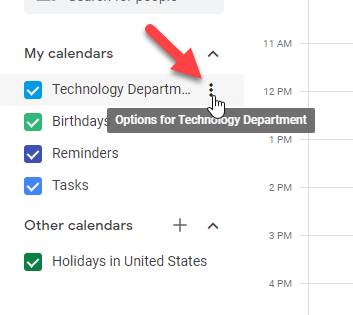 4. Select Settings and sharing option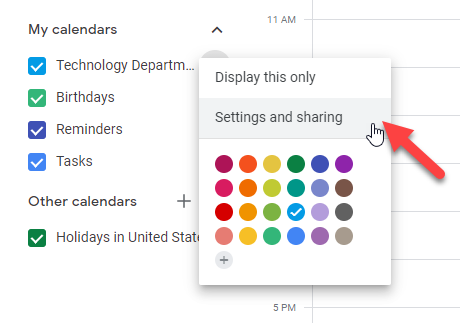 5. Scroll to the Share with specific people section and click on Add people to enter the email address that you would like to share the calendar with.

6. You can also adjust the Permissions.

7. Once you are done entering the email address that you want to share and permissions, click Send. The recipient will receive an email as below.