How to create Westcliff email signature
Westcliff University has prepared the following instructions for employees to follow in setting up the Email Signature.
Step 1: Copy and Paste the following URL to your Web Browser to access the Signature Generator.
https://www.westcliff.edu/email-signature/email-template-27.html
Step 2: Enter your information into the fields and click Submit.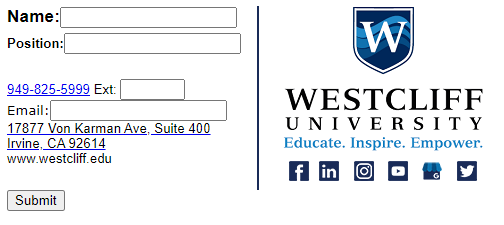 Step 3: Once you enter your information, it will look similar to the example below.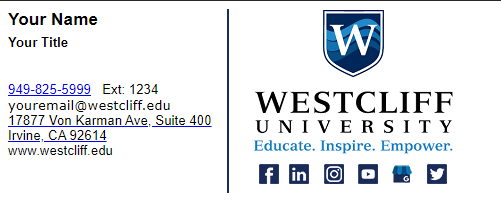 Step 4: Select your Signature from left to right and Copy.
Note: Do not drag your mouse too far from the signature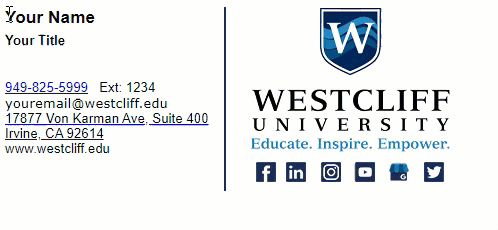 Step 5: Go to your Gmail Settings
Step 6: Paste your New Email Signature
Under the General tab, scroll down to the Signature section.
Remove your old signature by selecting all and delete, it will clear all of the old format.
Simply Paste the signature that you Copied from Step 4 and click Save Changes.